Global Business Expansion
We have continued creation based on live
information from global markets and customers.
We began production and sales in the Americas 46 years ago and in Europe 42 years ago, when our sales in Japan were two billion yen and five billion yen, respectively. We have been doing business while directly experiencing and valuing the culture of each market and listening directly to the voices of local customers. For instance, we have appreciated accuracy and subtlety in Japan, functionality in the Americas, and good design in Europe. Believing that we can offer new and differentiated proposals by accumulating such experiences, we have promoted global business expansion.
To further encourage growth in direct business with customers who lead the industry globally or in their respective countries, we have laid out the framework for the development, sales, and production of packaging solutions, not limited to shrink sleeve labels. It is our dream and vision to make ourselves recognized as our customers' best partner at all times.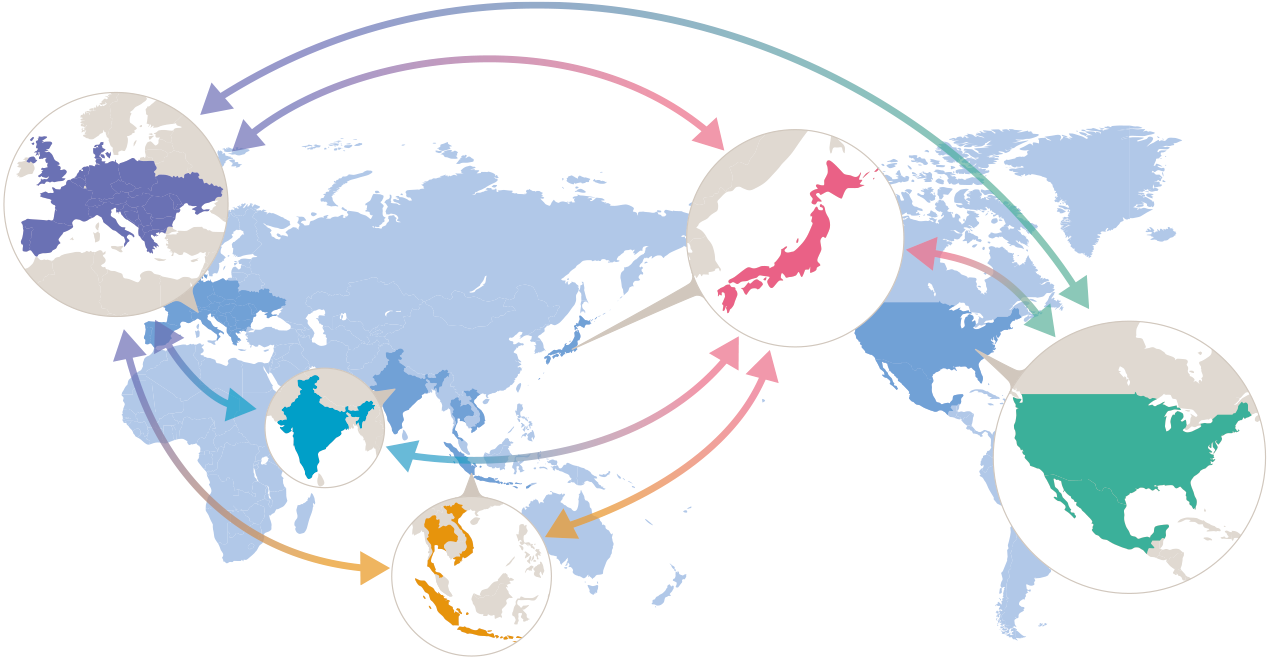 Europe

Shrink Sleeve

PSL

Spouted Pouch

Machinery
South Asia

Shrink Sleeve

Machinery
ASEAN

Shrink Sleeve

PSL

Spouted Pouch

Machinery
Japan

Shrink Sleeve

PSL

Spouted Pouch

Machinery
Americas

Shrink Sleeve

PSL

Spouted Pouch

Machinery