Message from Top Management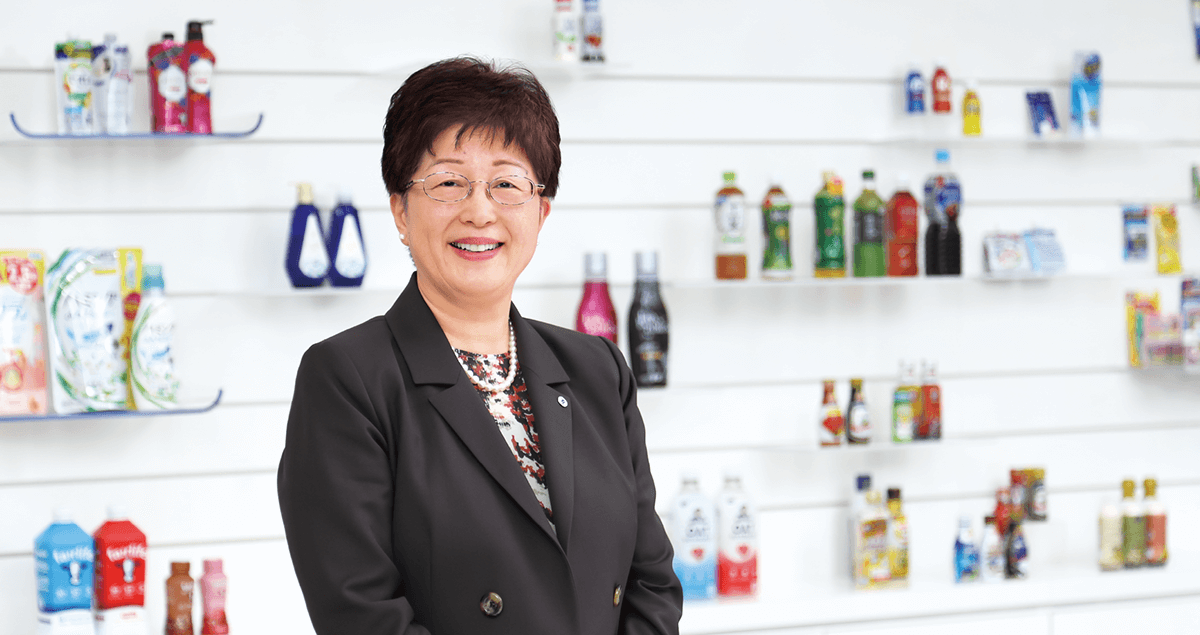 Solid mission statement and power of action to adapt to every change
When we reformed the company structure around 10 years ago, we discussed renewing our mission statement with the following idea: "Each day with renewed commitment, we create new value through packaging." Despite considering various ideas, we reached the conclusion that this mission statement most accurately described the Fuji Seal Group. This was because we believed that our mission of continuing to provide packaging materials with diverse values to our customers and consumers and for logistics remained the same.
We think that one of these diverse values is to ensure product quality and safety. For instance, shrink sleeve labels can protect the contents of products from deterioration by blocking light. Moreover, one of the important values provided by us is to add excellent decoration to products to express their attractiveness and deliver the important messages of our customers' products.
While we embrace such a solid mission statement and overall mission, we believe that the basis of our business activities is to "changing along with changes." We are facing various changes, including changes in product contents, in logistics modes, and in retail stores. The ability to quickly recog-nize every change in the markets and society and respond quickly is the strength of the Fuji Seal Group.
Improving the creativity of individual employees with a growth strategy with the keyword "Plus One"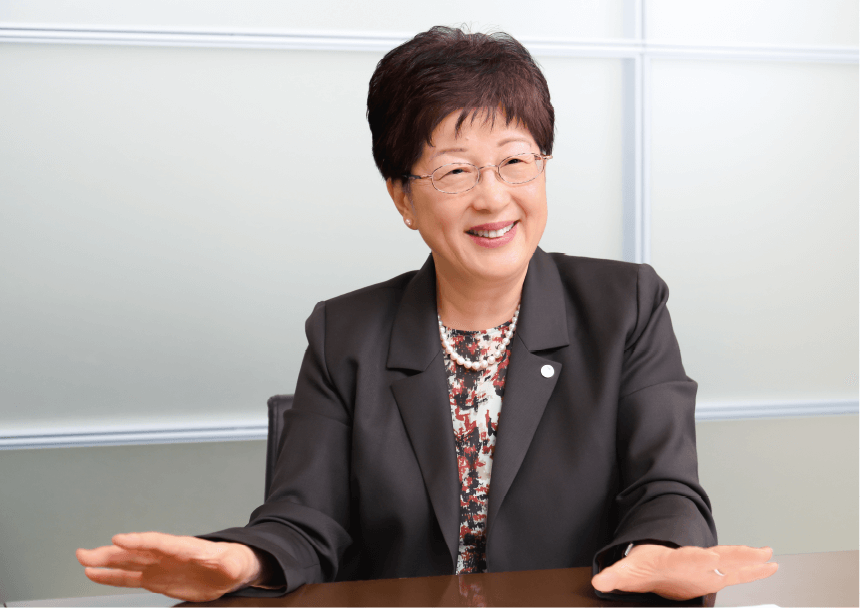 In the Fuji Seal Group Mid-term Management Plan(FY2018-2020), the keyword of our growth strategy is "Plus One." As the size of the company increases, there is an increas-ing number of young employees who do not know the history of the Fuji Seal Group, and there are now more employees overseas than in Japan. Under these circumstances, we puzzled about how to spread our mission statement that says, "Each day with renewed commitment, we create new value through packaging," to employees. Even though we convey our mission statement every day, there will always be some employees who do not know what it really means. If the mission statement is not understood by employees, it is no better than a hanging scroll decorating the office. To make it easier for employees to understand, we created the keyword "Plus One," which means that employees are encouraged to create one thing new. This keyword will help overseas employees under-stand the real intent of our mission statement.
We also clarified what "Plus One" meant in our four business-es, four business regions, and four business categories so that individual employees can decide whether they are creating one thing new in their work.
Acquiring five real competences to grow to the next level
As five foundations for company growth, we focus on the following five competences: Total manufacturing competence, development competence, human resource competence, financial competence, and risk management competence. In various unexpected situations, what competences should we have in addition to the basic competence? In terms of financial competence, for instance, it may be better in some cases not to try to handle all operations, including entrusting some processes to more specialized companies, than to achieve self-sufficiency in every aspect. I believe that it is a real financial competence to propose a new approach based on a hypothe-sis while following the conventional approach. This is also applied to human resource competence. The real human resource competence is that employees have the motivation both to protect conventional businesses and to take on challenges in new fields.
In FY2020, the final year of the Mid-term Management Plan, we aim to realize a growth strategy with the keyword "Plus One" and these five competences to go on to the next Mid-term Management Plan.
Actively disseminating information on our long-term initiatives for the environment
What had a great impact in FY2019 was the marine plastic issue, which attracted international attention. The Fuji Seal Group has been ahead of the times in conducting research and development on what should be done to reuse used packaging materials more efficiently, accumulating the relevant technology and know-how over many years. We have listened to our customers and developed various packaging materials that contribute to the environment, and they are currently used worldwide. These products include perforated shrink sleeve labels, convenient for separate collection, and biomass-based labels made partly from plant-derived materi-als, which contribute to the reduction of CO2 emissions. We have challenged and accomplished down gauge solution (20µm) which no one has achieved, and then it could lead to "Reduce".
Our products have continued to be selected by customers who cast a stern eye on corporate social responsibility. This fact proves that the Fuji Seal Group is a company that contin-ues to fulfill its social responsibility. For us it is natural to engage in ESG initiatives through our businesses and contri-bution to a sustainable society. During FY2019, I realized that we needed to disseminate the value of our packaging materi-als and services in this situation, where the fixed image of plastic products is predominant.
Ensuring that all employees of the Group will continue to take pride in their work and grow through work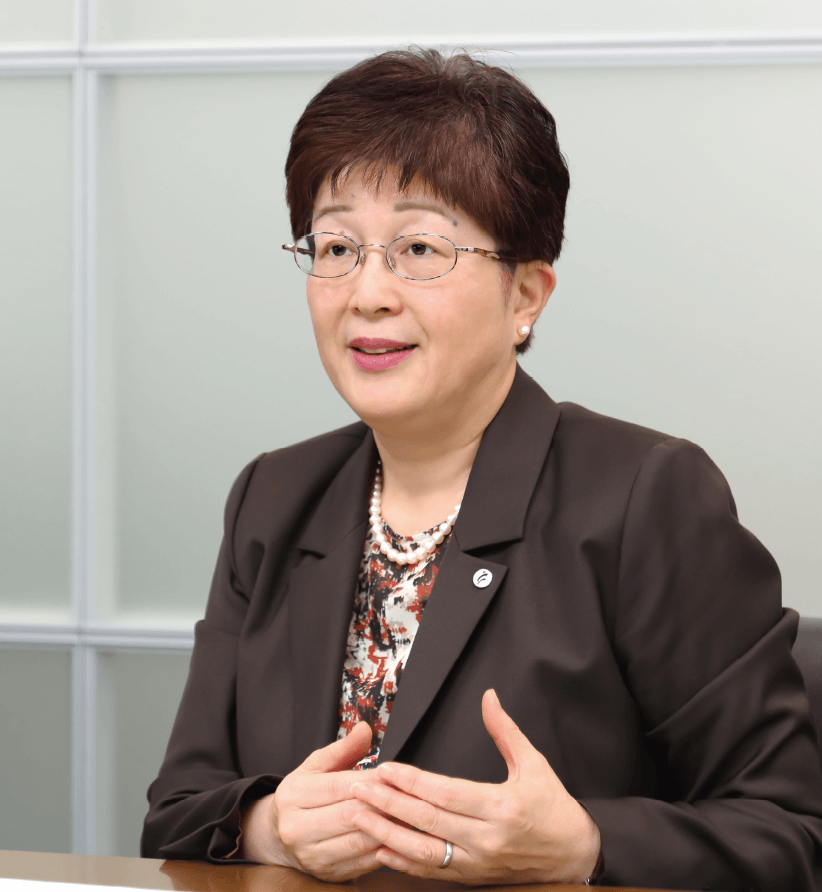 One of the efforts to disseminate information on the Group is to issue this Integrated Report. We pay close attention to our stakeholders, such as customers, suppliers, local communities, and shareholders, and especially to our employees and their family members. The packaging materials offered by us are supporters that make their contents look better. In this sense, for many decades, we have rarely publicized our packaging materials and introduced them to the public. However, I came to think that being supporters was not enough to encourage individual employees to continue to work with pride in their jobs. I then wanted all employees working at the Fuji Seal Group, from the sales staff who make direct contact with customers to the factory staff, as well as their family members, to really know that we produce valuable products that are of use to society. This is also our cherished belief in promoting ESG-oriented management, and a challenging issue.
I also hope that employees will grow themselves through various experiences within the Fuji Seal Group, including interaction between factory staff members in Japan and overseas to learn new skills from each other, and the utilization of their knowledge in their new workplaces and local communi-ties. I believe that it is one of our most important roles in society to secure stable employment and provide opportunities for employees to grow and take on new challenges.
Further bolstering risk management with diversity as a driving force
The most important item on our newly established risk map is the leakage of customer information. The wealth of informa-tion that we have accumulated is one of our great strengths, and its efficient use enables us to make satisfactory proposals to customers and gain their trust. Meanwhile, it is also true that such information is at risk of being leaked. Accordingly, we have set up a project team and discussed with outside experts for a year about how to implement and bolster risk management. Currently, the next-generation members are beginning to create a new risk map suitable for them.
This initiative is being promoted mainly by global personnel. New ideas come from conversations between people with diverse values and backgrounds. Accordingly, "diversity" is my favorite word, and I am convinced that it has become a driving force for us to adapt to changes.