President and CEO Message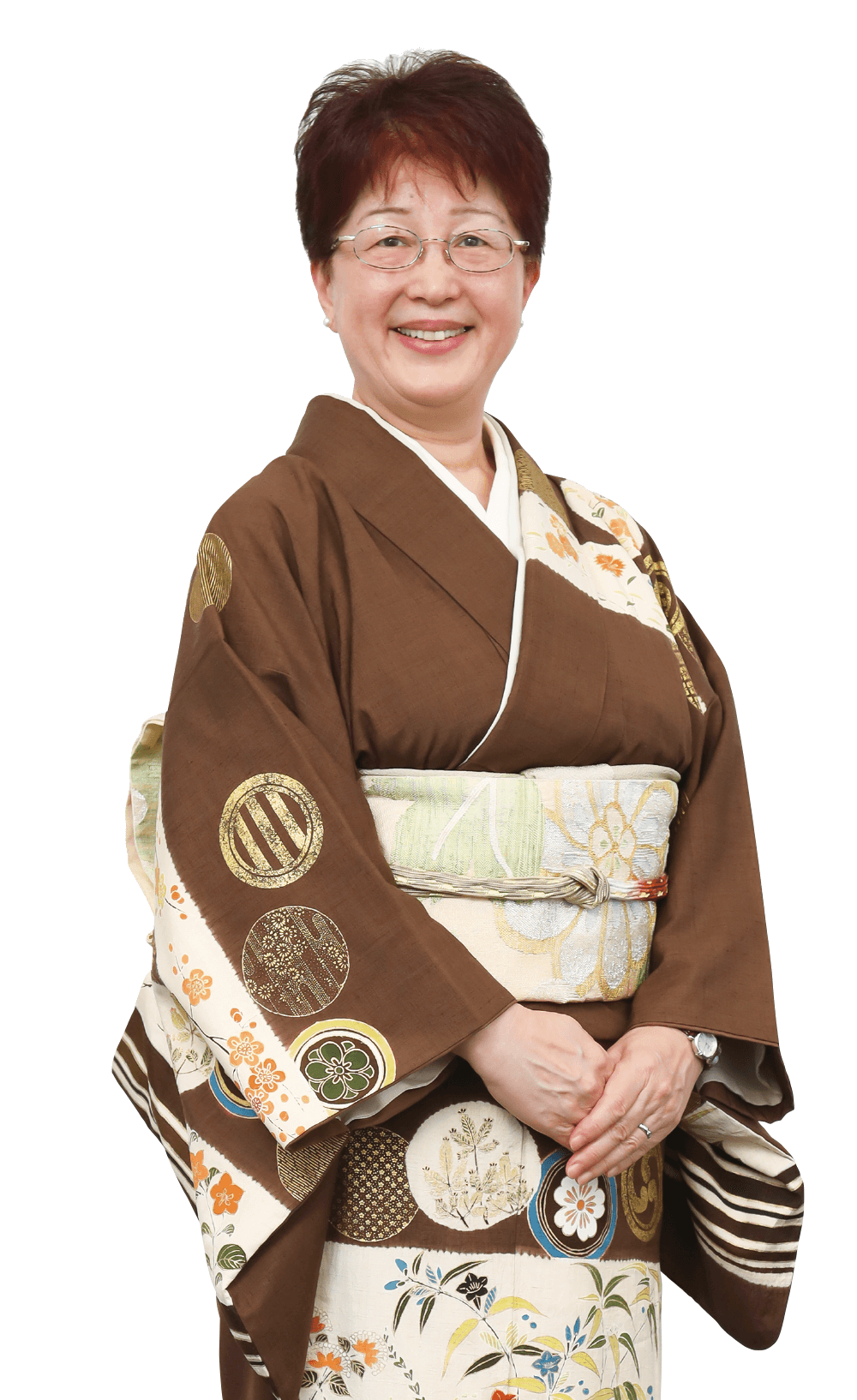 To become indispensable.
With a strong will,
stepping towards
the next 100 years.

Shigeko Okazaki
Director, Representative Executive Officer,
President and CEO
"Changing along with changes" to pass the baton to the next generation
This year, the Fuji Seal Group (hereinafter, "FSG") is celebrating the 125th anniversary of its founding. I would like to take this opportunity to express my deepest gratitude to our customers, business partners, and shareholders for their continued support. I also feel grateful that I can celebrate this anniversary together with employees working in Japan and abroad.
At work, we always tell ourselves that our predecessors laid the foundation we inherited to become the FSG we are today. However, what have we built ourselves? We have yet to create something that the next generation will be able to say, "It was because of our seniors that we are here today", and we must not forget that feeling.
I believe that to create a legacy that can be handed down for the next 100 years, we must practice our Guideline for Action: "Changing along with changes." An example towards achieving this is our goal of "Plus One" in the existing four businesses, four regions, and four categories, set in our previous Medium-Term Management Plan. Instead of focusing our business only in developed countries, we have also set our sights on emerging economies where new trends are accelerating, which include expanding into the Indian market. In addition, we began taking on a series of new initiatives, such as establishing a foothold in the pharmaceutical field despite the hurdles to be faced, and are providing machinery systems that include packaging materials, production technology, and services. While taking on challenges that may lead to greater businesses in the future, we must also have a courage to close businesses that no longer fit the times for the benefit of the next generation.
"Changing along with changes" can entail investment, while at other times may accompanied by pain. If we do nothing and maintain the status quo, we would probably be all right for a few years, and we won't be blamed or provoke anger at our heavy investment, but it would only postpone the issue. I hope that when the younger generation sees us, they will learn from the example we are setting, and that it will result in the power to change the next 10 or 20 years.
Over 35 years of the "Idea Bank" Program, an initiative to be closer to the FSG we aim to be.
We place great importance on our "Idea Bank", which has been implemented for over 35 years in Japan, as an initiative to materialize Our Credo "Each day with renewed commitment, we create new value through packaging" and our Guideline for Action "Changing along with changes."
My father, and the founder of Fuji Seal International, Inc., Masaaki Fujio, said the following about people: "People we want = Those who can identify and solve issues on their own. People whose presence does not make a difference = Those who act on issues that have already been identified. People who should not be here = Those who do nothing even when faces with challenges." My interpretation of this is that those who are capable of finding and solving problems on their own are those who have a clear vision of who they aim to become, and are aware of the gap between that vision and where they stand.
Those we want are those that to attain this goal find issues in their daily work, think of solutions, and make proposals to resolve them. FSG receives suggestions from each individual employee and takes responsibility for implementing those considered exceptional proposals. This is what we call the "Idea Bank" Program. We receive approximately 6,000 proposals a year, even more than the number of all our employees. It's simple: the more ideas that come from the people who know the field best, the better decisions management can make. Until now, the program had only been implemented in Japan, but on the occasion of FSG's 125th anniversary, we have decided to expand it overseas as well. I am very happy to be able to witness the "Idea Bank" applied throughout the Fuji Seal Group, as it had been a long-awaited desire, and I am excited (Waku-Waku) when I imagine many future dreams will come true.
In addition, "hypothetical proposals" have always been a part of our corporate culture to keep changing by identifying issues and solving challenges to become a better company. In business, there is no clear-cut answer like "1 + 1 = 2". Whether it is a request from a customer or an internal policy, there are several ways to correctly answer, and we must determine which one is best. At the same time, I often demand employees to, "Bring a plan A, B, and C". Considering more than one proposal enables us to examine and discuss different angles. If there was a straightforward solution for a job, only the smartest would be the first to find it, leaving regular people, including us, behind. However, there is no correct answer, which makes business so interesting and at FSG, we value the spirit of taking on challenges, no matter how many times we may fail.
Accumulated Experience Always Helps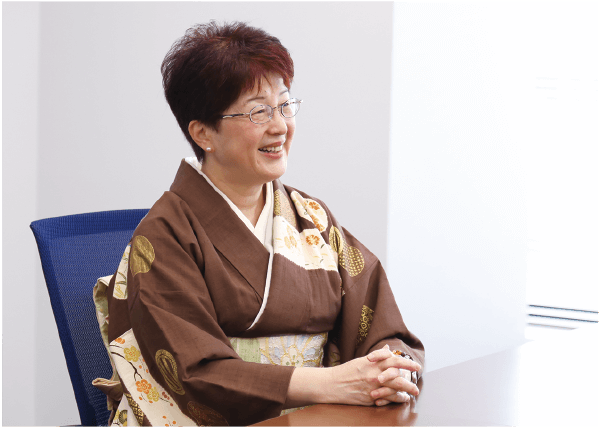 Before the COVID-19 pandemic, I used to have the opportunity to have lunch with new employees after their entrance ceremony, and we would often talk about the difference between school and work. In Japanese schools, you pay tuition for your own sake, and as long as you get a grade of at least 60%, you can advance to the next level. In a company, on the other hand, a score of 60% or 80% is not enough; customers will not buy your product unless it is 100% and if it does not sell, you do not get paid. Therefore, if you have an idea, you must not wait for it to reach the 60% level of perfection, but share it as soon as possible, even if it is only at 30% or 40%. Using that foundation, everyone will improve it from technical, cost, design, and other perspectives to bring it closer to 100%. This leads to "hypothetical proposals", "Bring a plan A, B, and C," and eventually to the "Idea Bank".
In particular, I hope that young employees experience various things, including those they are not good at. Even if you think you are good at something, there is always someone who can do it better. Ultimately, the most important thing in the business world is the ability to make decisions. When you have to decide which direction to go, forward or backward, left or right, the various successes and failures you have experienced up to that point will always help. To begin with, it can be scary to make decisions based on little experience. I too hope to gain more experience in the future.
Although there seems to be an increasing number of companies that allow side jobs these days, I have always encouraged our employees to multitask and be involved in more than one project, in part, to overcome roadblocks like the lingering COVID-19 pandemic. I personally prefer to work on various projects simultaneously rather than telling myself "Okay, this job is finished, let's move on to the next." By doing so this allows us to find the link between things that, at first glance, would appear to be unrelated and open new possibilities. In my private life, I move whenever I hit a standstill; after living in the same place for 10 years, I get an itch, and start to look for somewhere new (laughs). For me, changing the layout, my personal belongings, and living environment works well as it provides me with a source of inspiration.
Development of Group Human Resources with Respect of Diverse Values and Lifestyles
FSG's most precious asset is its human resources. Under our slogan "We call creation a 'dream.' We call challenges to creation 'courage.' We call a heated discussion on creation 'trust,'" we implement various measures to foster the creativity of every employee and support their growth.
For several decades, twice a year, employees can submit requests for their desired jobs through the Self-report system directly to the Human Resources Department instead of their direct superiors. This system is used to confirm employees' choice of career development and create a favorable workplace environment. We also have mechanisms for employees to apply for certain positions, such as an in-house recruitment system aimed at utilizing human resources proactively and revitalizing the company. In 2018, we launched the "Next-generation Management Development Program" to select and train employees who have the potential to take on future management positions. In 2020, we implemented the "Group Human Resources Project," in which the selected members proposed solutions to managerial issues of FSG companies and engaged in spirited discussions with management. In addition, in collaboration with a team of experts from a business school in Belgium, we developed and implemented two executive leadership programs based on the necessary skills we require of our managers. In recent years, FSG has been focusing on initiatives from the perspective of developing Group human resources. When it comes to human resource development, we honestly do not know what the perfect answer is. I always believe that there is more that can be done, as each of us has our own diverse values and lifestyles.
In this context, over the past few years I have noticed a change in "job positioning." The difference in attitudes between those who aim for career development and those who are content with a moderate level of work seems to have become more pronounced. If the company and employee are on the same page, both can be happy, if not, it can be detrimental to both, and a different approach may be necessary. Employees who placed a greater emphasis on their private life may switch their priority to their work, or vice-versa, and those who were devoted to their work may choose to slow down due to changes in their personal life, such as raising children or caring for a parent. We hope that the Self-report system will enable us to carefully identify and respond to the changes in the lives of our employees.
Many people discuss balancing work and childcare. I believe that it is not a choice between the two, but rather "no matter if man or woman, if there is something they want to do, they should be greedy and do it all." Unlike my mother's generation, there are many systems, services, and tools available today that can help make it happen. A robot vacuum can clean rooms more thoroughly than I can (laughs). I encourage people to choose and make use of the tools most convenient for them.
Steadily moving towards the realization of a circular society
From July 2020, Japan introduced a nationwide fee for plastic bags, and in April 2022, the "The Plastic Resource Circulation Act" came into effect. In some cases of marine debris and other pollution issues, it seems that plastic is being demonized more than the human act of illegal dumping, but I understand it is of no use to argue against it. Plastics are lightweight, strong, easy to process and are resistant to corrosion and heat, along with other excellent properties, making them indispensable to all industries and our everyday lives. In response, and with the goal of achieving a circular and sustainable society, FSG has been working on the "label-to-label" project in Japan, where as its name states labels are recycled into labels, and the "label-to-bottle" project in the U.S., where by using our newly developed RecShrinkTM Labels, labels and PET bottles are collected and recycled together into PET bottles.
It would not be possible to implement the label-to-label project on our own. Last year, after presenting an outline of the project at a forum, several renowned business partners agreed to work with us, leading to new formed alliances. Since then, the project has been progressing smoothly and products have been gradually introduced into the market in phases from the first half of 2022. Our business partners involved in this project unanimously stated, "It is a sad thing when the products we worked so hard to produce are harshly criticized by the world," and added "As manufacturers, we must speak up so we can feel that we are contributing to the good of society and that customers can feel happy to use our products." I seldom voice our opinions, but the support for our initiative has inspired me to become more proactive in sharing our message.
The number of label-less PET bottles is growing, and I believe that the market for label-less bottles will continue to expand in the future. However, labels play an important role: they tell us who makes the product, what it contains, and when it expires. The label functions as the manufacturer's accountability. I think the current trend of disregarding discussions on safety and security leading towards eliminating all products deemed "environmentally harmful" is questionable. Nevertheless, I understand that this trend cannot be reversed, so we must do what we can steadily and sincerely.
By Fulfilling Our Mission as a Leading Company, We Build a Trust-Based Relationship with Our Stakeholders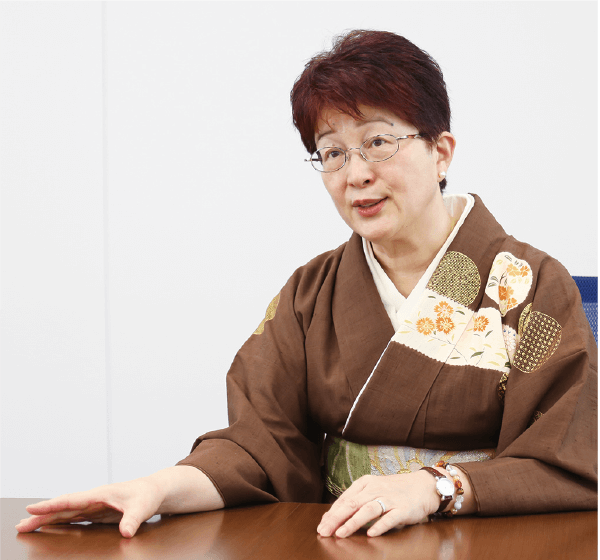 The Fuji Seal Group was founded in 1897 as a manufacturer of wooden faucets for barrels. In the 1950s, the company changed its business to the manufacture of shrink labels, which remain as our main product. In the early 1990s, when recycling was gaining momentum, we developed the world's first perforated shrink sleeve labels. Although we have continued to offer a wide variety of packaging solutions, always anticipating the changes of the times which include Self-adhesive Labels / Pressure Sensitive Labels (PSL) and Spouted Pouches, the name "Fuji Seal Group" does not appear on those products; whereas our customers take the leading role, we have taken pride in being a supporting player. However, now that our business environment has drastically changed, we are determined to assume the role of a leading company by taking the initiative and in collaboration with our business partners fulfill our mission to revitalize the packaging industry symbolized by the "label-to-label" and "label-to-bottle" projects.
Yet, the customer will remain in the lead role. While listening carefully to our customers, who desire to provide the best products to consumers, we consider the solutions that can be achieved through packaging. These packages cannot be produced without the support from our business partners who supply materials such as film and ink. In Japanese there is the phase that says "sampo yoshi," (good for all three) meaning "good for the buyer, good for the seller, and good for the world" which implies, we can only fulfill our responsibility to supply packages when we have a relationship that benefits all stakeholders. As for our shareholders, we have lowered the percentage of short-term activists and have emphasized dialogue with medium- to long-term shareholders. After all, we are very grateful for their presence and hope to continue receiving their valuable opinions.
The key to our growth toward the next 100 years is to continue to be a company that is needed by all stakeholders. To achieve this, we must listen more attentively to the opinions of those around us than ever before, promptly take necessary actions, and proactively communicate our message. I believe that our stubborn determination to become an indispensable company to society will lead to a relationship of mutual trust with stakeholders, at times to agree with us, at others to lend their support when we face difficulties or in need of help.