Group Sustainability Policy
The Fuji Seal Group (hereinafter referred to as FSG) is committed to solving ESG issues and contributing to the realization of a sustainable society together with all our stakeholders through packaging under Our Credo: Each day with renewed commitment, we create value through packaging.
We play an essential role in society and fulfill our supply responsibilities in both normal times and emergencies. We provide a healthy and safe work environment for our employees. We strive to ensure responsible consumption and production patterns along with our customers and business partners through mutual trust and study based on fairness and justice. We engage in open and proactive dialog with all our stakeholders.
We have identified materiality issues in our sustainability efforts. All materiality issues have a significant impact on society, and each is directly related to FSG's vision: Our Value to People and the Planet, and our proactive impact is to realize the regenerative society.
Participation in the United Nations Global Compact
Since July 2021 Fuji Seal Group has been committed to the UN Global Compact corporate responsibility initiative and its principles in the areas of human rights, labour, the environment and anti-corruption.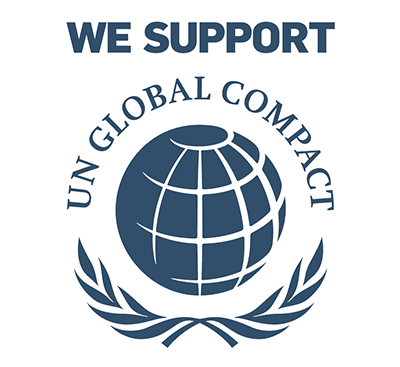 Participating in the United Nations Global Compact (UNGC)
Since June 2021 Fuji Seal Group expressed its endorsement to the recommendations made in June 2017 by the Climate-Related Financial Disclosure Task Force ("TCFD") established by the Financial Stability Board.
In line with TCFD's recommendations, we began disclosing information on climate-related business risks and business opportunities on our website last fiscal year. Going forward, we will continue to reflect this information in our management strategy and further disclose information in an effort to enhance corporate value as we move toward a low-carbon society.

Established the Group Sustainability Committee
The Group Sustainability Committee was established as an organization to promote the sustainability of the Fuji Seal Group.
Along with the Group Compliance Committee, this committee is positioned under the direct control of the CEO and executive officers, and promotes ESG management by setting targets for sustainability themes, monitoring progress, and evaluating the content of achievements.
For details, please refer to each item in the sustainability section.
Promotion and implementation system
The chairman of the committee is the COO. The committee consists of four members, including executive officers in charge of each division.
In response to discussions regarding the setting of targets and progress at the committee, the committee members, in collaboration with the staff office and the departments in charge of corporate planning, IR, human resources, governance, environment, safety and disaster prevention, procurement, and other practical matters, issue instructions to each division of the Group to promote and implement sustainability activities.
As shown in the diagram below, the Committee regularly reports on promotion plans and activities to the Board of Directors.