We provide Fuji Seal and PAGO machines and machinery systems to aid the rationalization and laborsaving of customers' production lines.
We develop, design and manufacture shrink sleeve and self-adhesive label application systems, and provide corresponding service and maintenance.
We also consult customers in optimizing their production lines.
Our Initiatives and Results
The largest strength of our machinery is that it is designed based on perfect appreciation of the characteristics of packaging labels and containers. Another strength is that we can provide comprehensive solutions as well as the machinery itself as value for customers to address customer issues related to packaging.
Our first sale of machinery dates back to 1967, when cap seal applicators were launched. We have subsequently developed label applicators to expand our share of the shrink sleeve label market and have also expanded the machinery business in line with this. Since then, we have improved our production and service networks (two production sites in Japan and four production sites overseas + two service sites) and have expanded our product lineup, including shrink sleeve labelers, which are our leading products, self-adhesive/pressure sensitive labelers, spouted pouch equipment, and cartoning machines, through mutual technological deployment among group companies. Through these efforts, we have matured, developing overseas markets and building trusted relationships with our customers.
To attain these results, we have been involved in developing machines, while at the same time listening attentively to customer needs and flexibly responding to social and market changes. This is the part of our corporate culture that we still cherish the most even more than 50 years after the sale of the initial machine.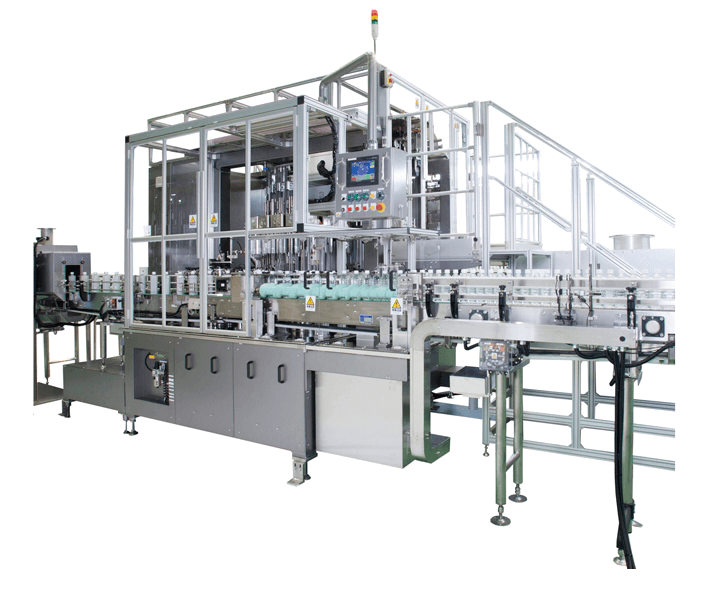 High-speed rotary machine for thin-gauge labels
The new sleeve applicator "TLS series" has been developed for handling thinner film, and is realized with one of the strong points of Fuji Seal Group, "System Solution of the packaging material and equipment and services". Consistent and stable production at high speed Is realized by new technologies.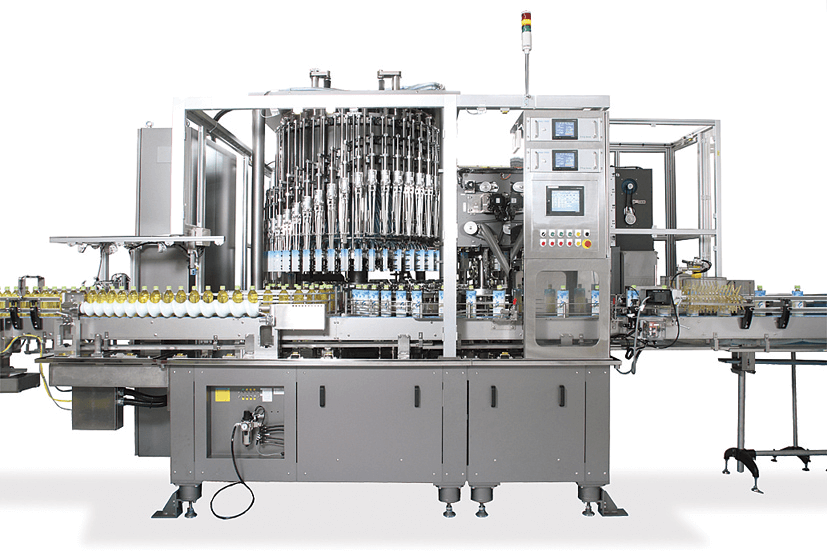 High-speed rotary machines
FUJI SEAL 9000 series shrink sleeve label applicators are intended for high-speed production lines. Opening/closing mandrel, vacuum belt-type label feeding mechanism, web control unit, and label twist mechanism developed by our advanced technology enable stable operation at high-speed.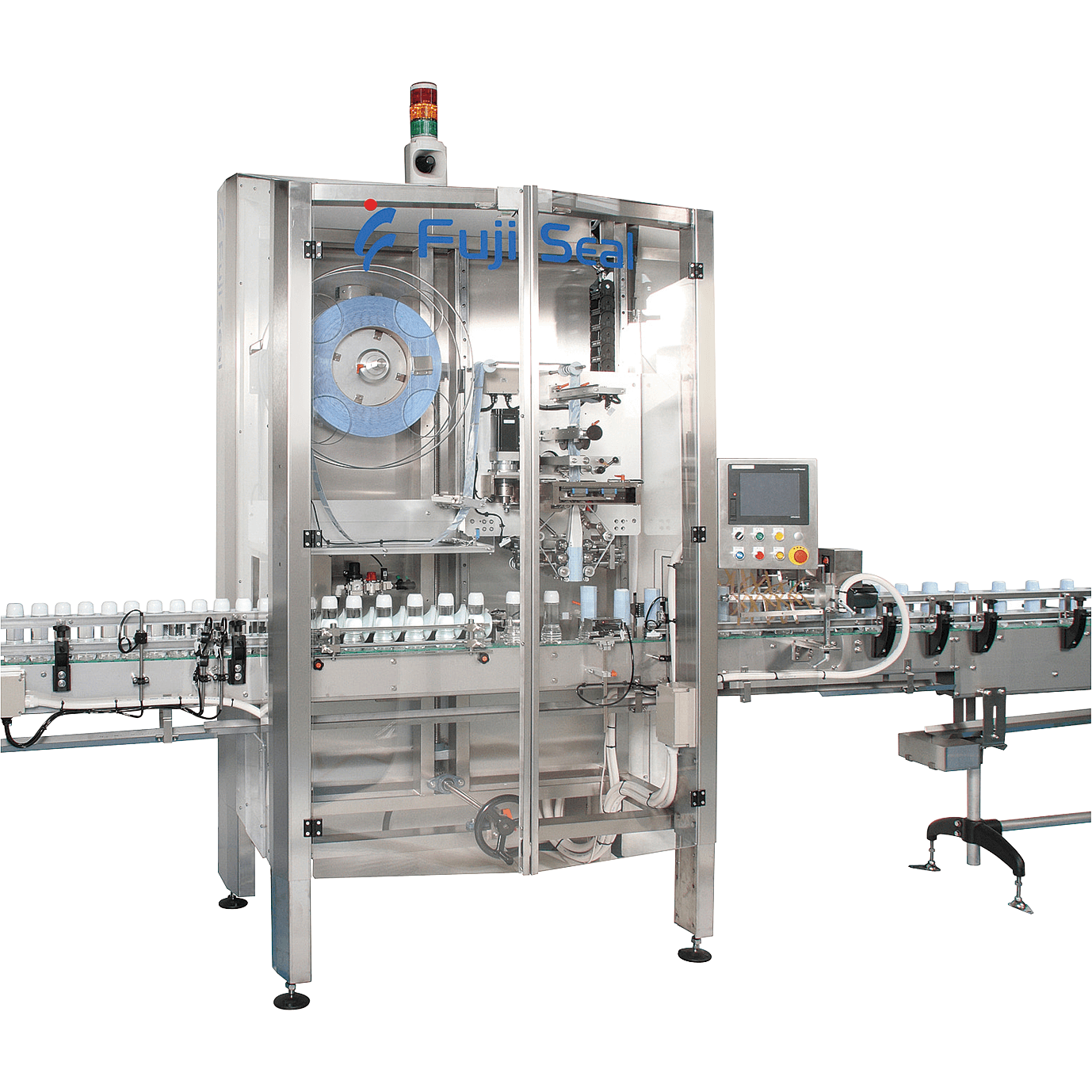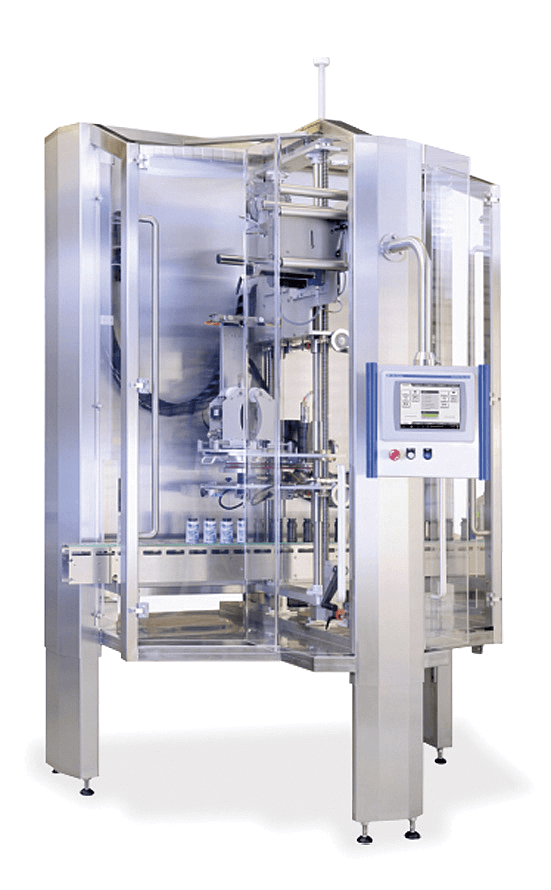 Medium-low speed linear machine
Fuji Seal 200/400 series is a linear shrink sleeve label application machine for medium and low speed lines. It can handle several packaging materials and container shapes and simplifies the mold change work. Since the container is in a free state when the label is attached, there is no interference between the transport screw and shrink sleeve labels. Stable and highly accurate attachment is achieved.
High-speed spouted pouch line engineering
Japan's fastest spouted pouch system
Fuji Seal Group realizes high-speed spouted pouch line engineering from package materials and pouch-making machines to palletizers. We centralize responsibilities to intensify efforts in both package materials and machinery as Fuji Seal Group.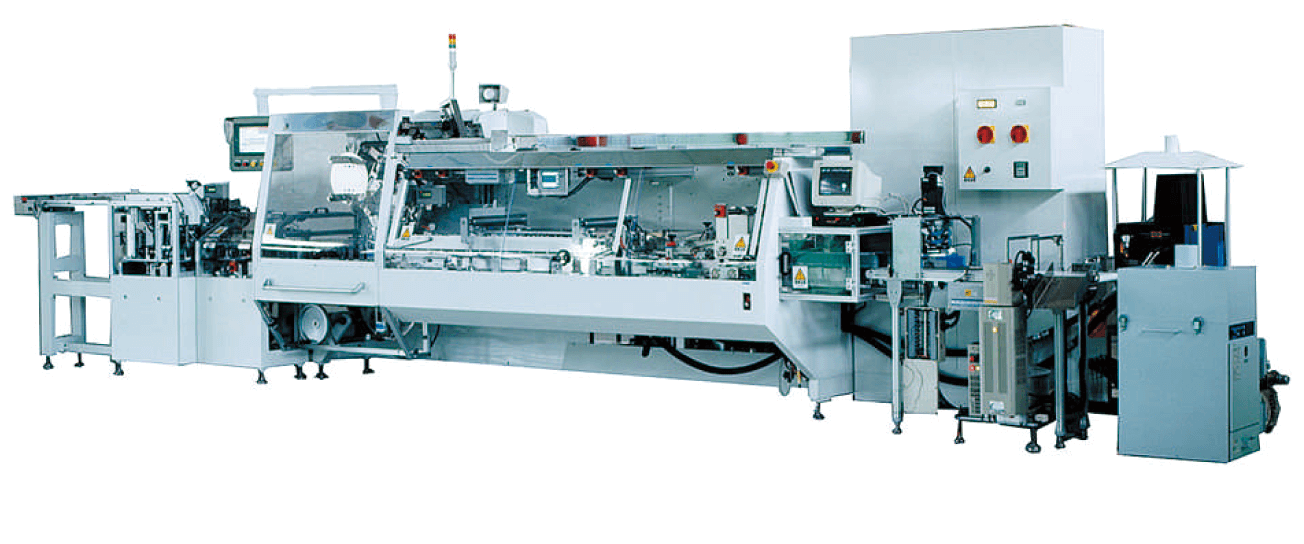 GMP compatible - new specifications
The ACB series is a horizontal carting machine with improved reliability, usability, and cleanliness. It is suggested to be adaptable to specifications such as standard size, large or long box size, GMP compatible pharmaceutical products, automatic supply device, etc.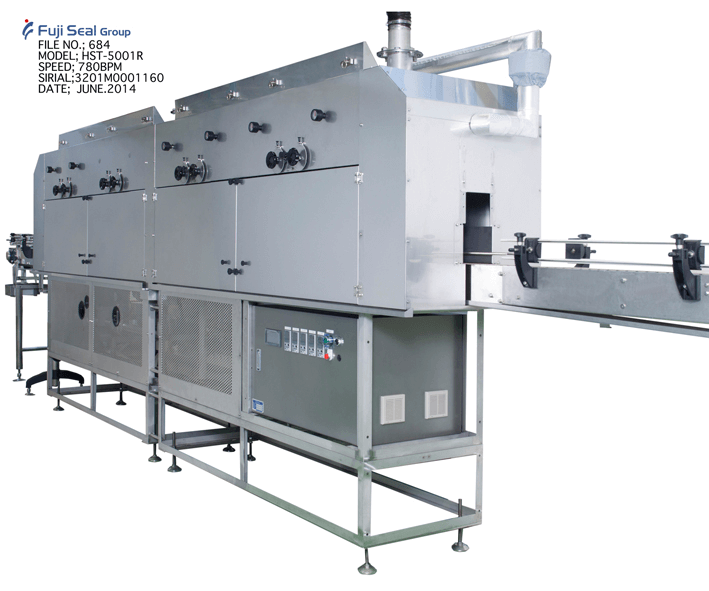 Hybrid steam tunnel
There are two types of heat sources used for HST (Hybrid Steam Tunnel): steam and superheated steam. The label can be shrunk with smaller steam amount by taking the advantage of heated steam with high-heat calories, which is obtained by further heating ordinary steam. This reduces the number of heating zones and enables to reduce the energy consumption.
Pressure-sensitive labeler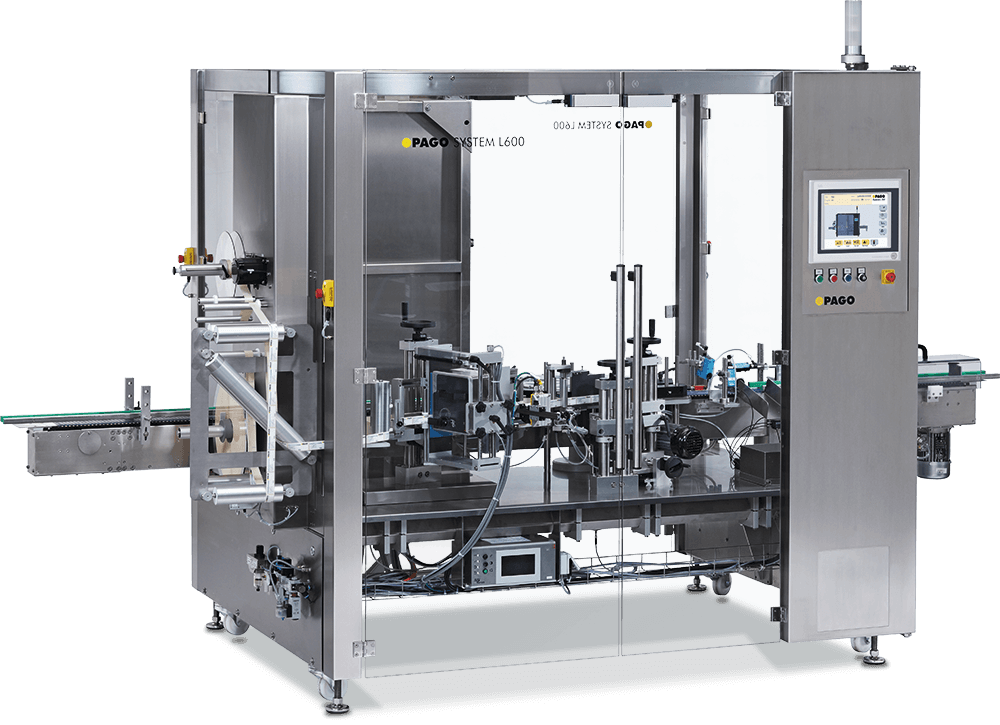 High-performance PSL labeling system
We have three types of labeler heads according to the material handling speed, and we succeed in incorporating them into various handling systems several times. We also propose other options such as transfer system, printing machine / printing inspection machine, etc. according to the target product type. We can also propose an auto splicer that automatically supplies roll labels, automatically connects, and discharges separators.
To ensure optimum production performance We offers you original parts. Based on specific profiles We can make recommendations in relation to required spare parts. In addition, we can temporarily propose discontinued products of electrical equipment.
We suggest improvements for stable operation and productivity growth.
In case you want to improve your equipment, down gauge your material, or change to a different type of material all together, We will help to make this transfer as smoothly as possible. We will evaluate and identify the possible risks, propose solutions to overcome the risks, and help with the validation tests.
We provide operation training programs and maintenance training programs to perform stable operation.
This training can take place either in-house at Fuji Seal or on-site at your factory. We offers training programs designed to meet specific needs in every phase of the life cycle of your product.
Since each customer provides a one-by-one machine, we also offer after-sales support services one by one.We offer proposals for stable operation and productivity improvement according to customer requests, such as annual maintenance contracts, regular visit services, remote support services through internet, and overhaul proposals.
We established the remote service center to support customers via phone regarding machinery system-related technical inquiries, emergency response, etc.