Initiatives Related to Water Resource
Fuji Seal Group aims to conserve water resources and strives to develop technologies and supply products that lead to the appropriate management of water during manufacturing and the reduction of water consumption.
Company-wide Targets for Water
Voluntary environmental standards for water quality: achieve 100%
Reduction of Water Consumption
Fuji Seal Group strives to provide products that have a small environmental impact and can be used with confidence by consumers by promoting appropriate resource management and recycling of water. Our plants in Japan use recycled water in part of the production process. The washing water used in our plants is filtered and recycled at least 10 tons/day.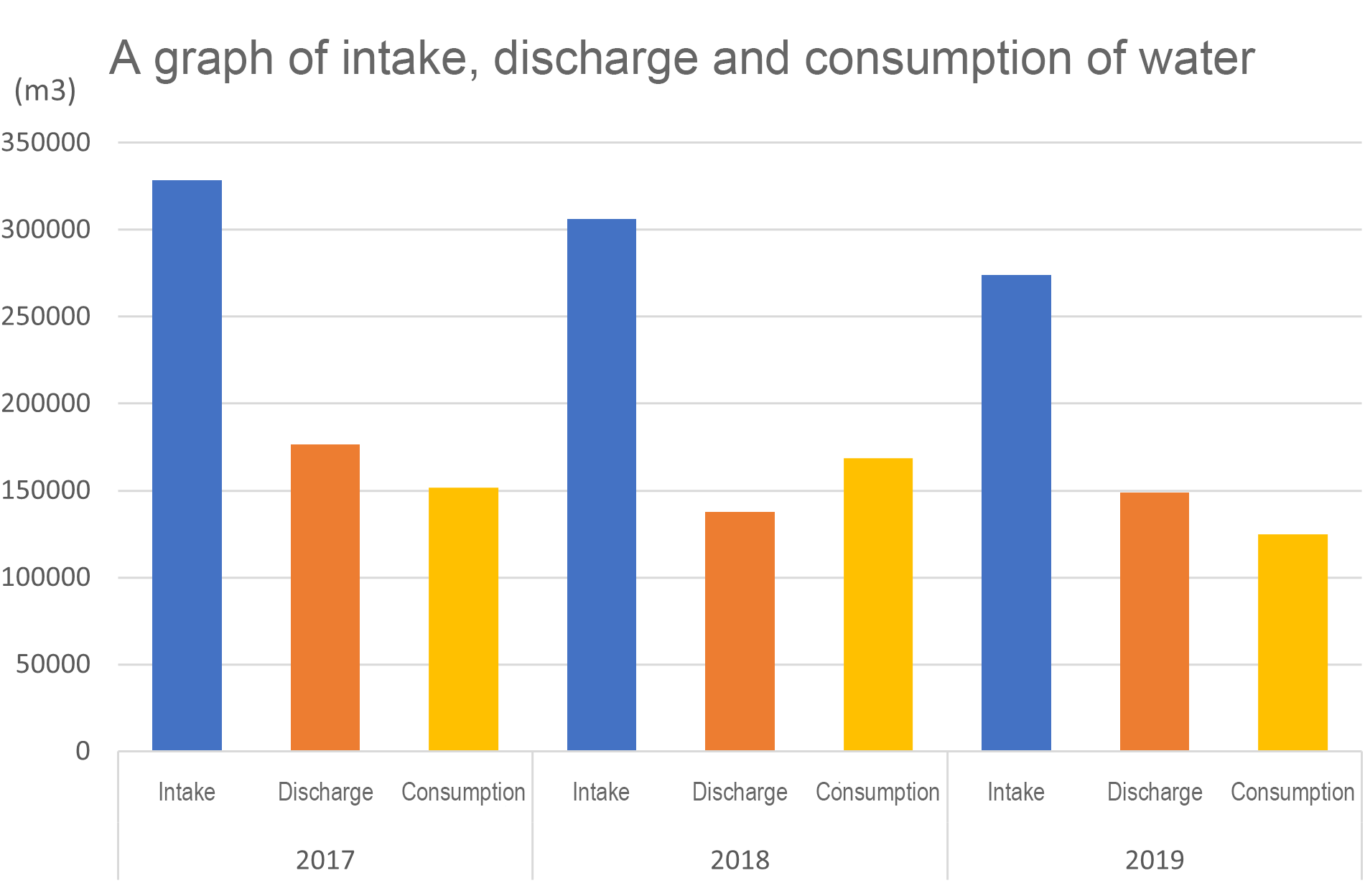 Investigation Results on Water Usage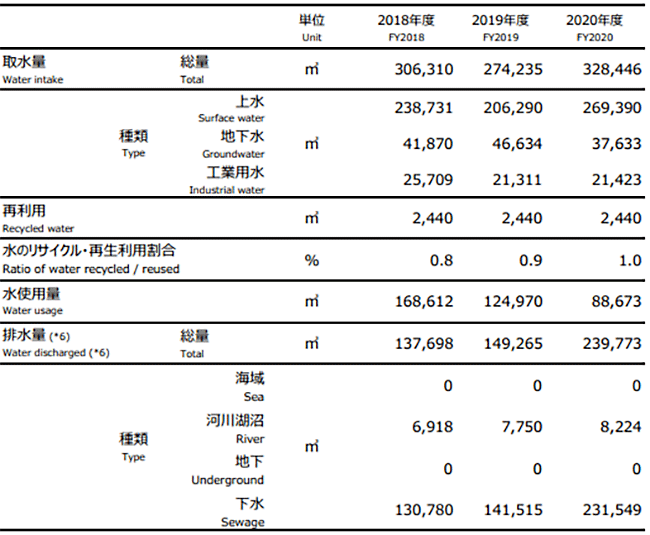 Investigation of water risk at manufacturing sites
Water risk assessment at Fuji Seal Group utilizes the "WRI Aqueduct" provided by World Resources Institute (WRI) to identify areas of high water risk, such as drought, for each site. In 2020, our Indonesia Plant was identified as the highest water risk among production sites in Fuji Seal Group, but our business was not affected by the risk and the plant has been shut down as planned. While high water risk has not been identified since then, we will continue to conduct investigation using the WRI Aqueduct on a regular basis in order to understand the water risk at our manufacturing sites.
Breakdown of water resources at plants in Indonesia